RXML parse error: Attribute 'src' cannot be empty
 | <emit format="jpeg" jpeg-quality="1" nodata="1" source="cimg" src="">
 | <cache minutes="5" variable="var.picture-src">
 | <trimlines>
 | <cache enable-protocol-cache="yes">

RXML parse error: Error in expr attribute: syntax error, unexpected '*'
 | <set expr="floor( * 540)" variable="var.adjustedW">
 | <cache minutes="5" variable="var.picture-src">
 | <trimlines>
 | <cache enable-protocol-cache="yes">

Freshly baked baguettes and striped blouses, step aside! The allure of French-inspired interior design has Zillow Digs users saying "oui, oui." From gilt furnishings to French-country plaid — check out what's inspiring homeowners across the nation.
Touch of gold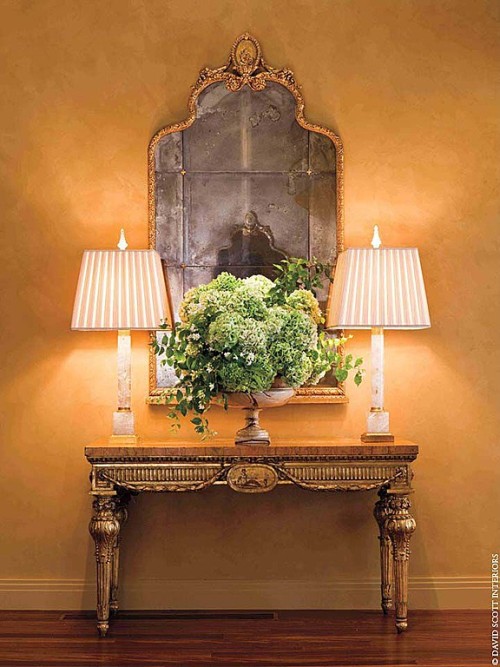 This gilt foyer table pays homage to the days of legendary Francophile Marie Antoinette in an polished entryway by Zillow Digs designer David Scott.
Up above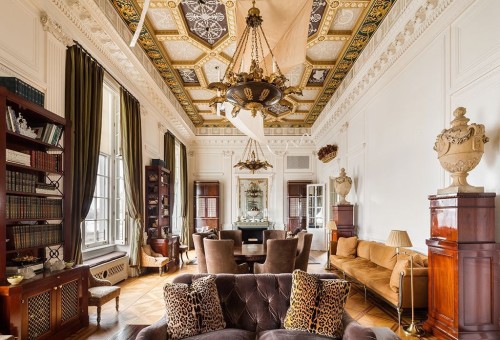 Neutral shades ground lavish crown molding, while cheetah-print pillows add a dash of playful whimsy to lighten the mood in this photo by Zillow Digs user The Corcoran Group.
A peaceful surprise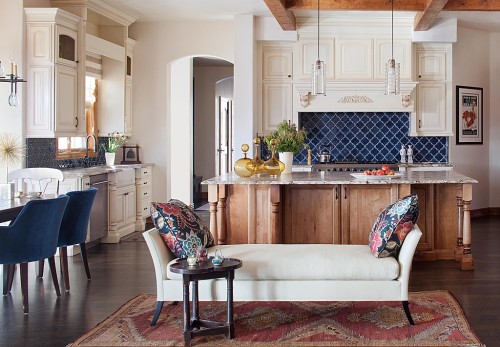 Zillow Digs design firm O Interior Design, Inc. experiments with the unexpected by adding traditional furniture to unconventional spaces. Dating back to horse-drawn carriages of the French Revolution, the chaise tempts weary home chefs with sloping arms and overstuffed pillows.
Black & white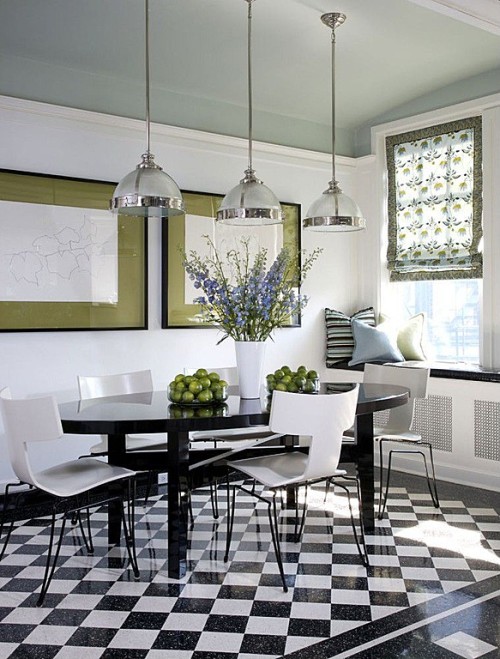 In this modern kitchen by Zillow Digs design firm Jessica Lagrange Interiors, European influence is apparent in the use of black and white tiling you might find in a French patisserie.
Plaid upholstery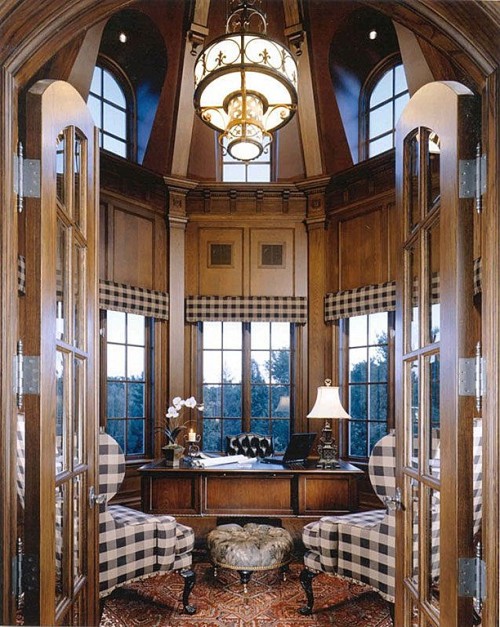 In a stately home office, plaid armchairs and window treatments add some French-country charm.
Bathe by firelight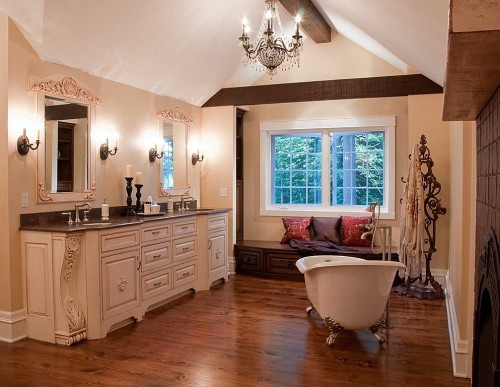 A vintage fireplace sets the tone for this romantic master bathroom, complete with an antique clothing rack for post-bath robing.
Lovely in white

In this airy master bedroom, a softly draped canopy invites relaxation. Large French doors open up the room to a private patio.
Vertical beauty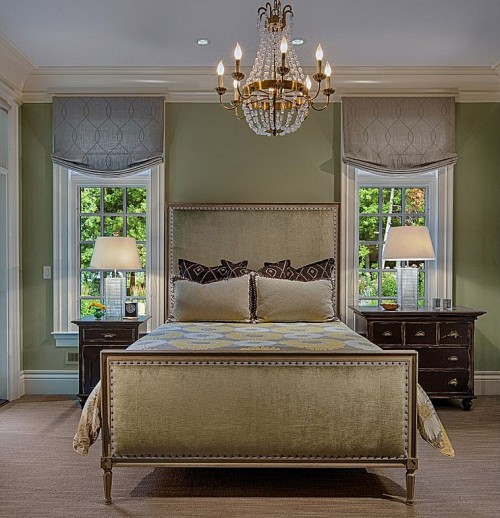 With a French-inspired antique chandelier and regal headboard, this room seems fitting for France President François Hollande himself.
A rose by any other name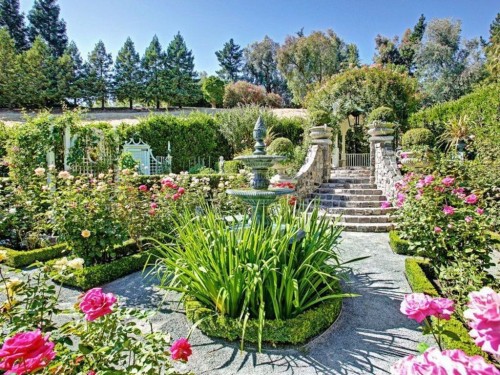 Don't forget the garden! Unmistakably styled like the manicured gardens of Paris, a formal rose garden entrances the senses with rows upon rows of fragrant buds.
See more French-inspired interiors on Zillow Digs!
Related: