RXML parse error: Attribute 'src' cannot be empty
 | <emit format="jpeg" jpeg-quality="1" nodata="1" source="cimg" src="">
 | <cache minutes="5" variable="var.picture-src">
 | <trimlines>
 | <cache enable-protocol-cache="yes">

RXML parse error: Error in expr attribute: syntax error, unexpected '*'
 | <set expr="floor( * 540)" variable="var.adjustedW">
 | <cache minutes="5" variable="var.picture-src">
 | <trimlines>
 | <cache enable-protocol-cache="yes">

From quirky-shaped soakers to an extravagant golden hammock, these contemporary bathtubs are the latest bath indulgence. We've gathered a few of our favorites — and a few of the most luxurious — from Zillow Digs.
Zen oasis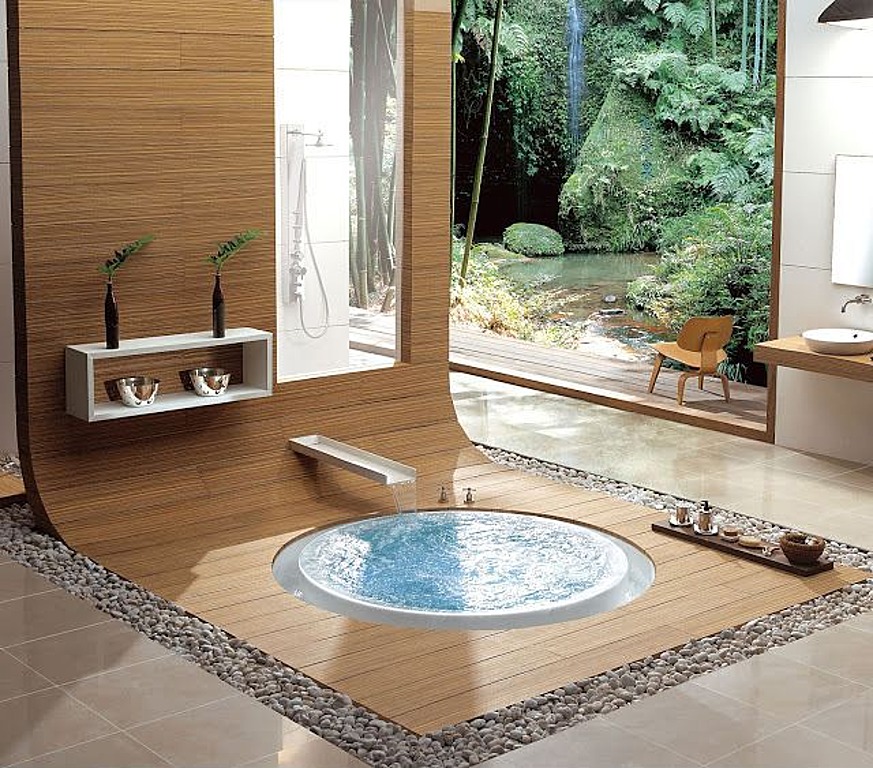 With its smooth river rock border and cool stream faucet, this soaking tub is designed for just one.
Window seat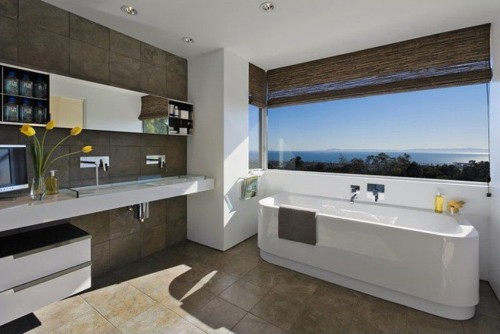 Watch the sunset move across the water while soaking in this window-side bathtub.
Center stage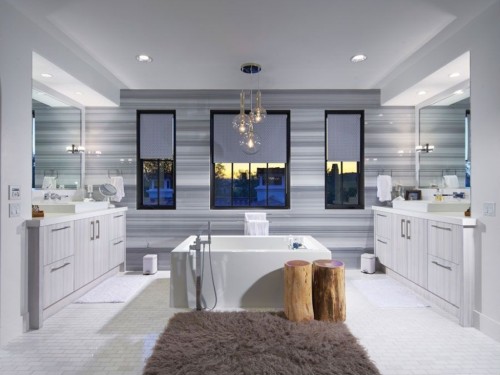 In this contemporary master bathroom, a soft shag rug and grand jet tub tempt bathers to sit back and relax.
Quirky geometric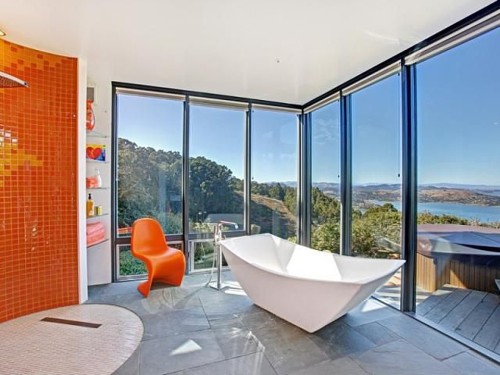 Ultramodern lines give this contemporary bathtub a custom feel.
Stairway to bathing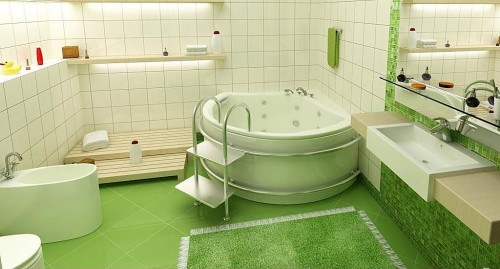 One of the best features in this whimsical children's bathroom is the petite stepping ladder perfect for little feet.
Fresh and natural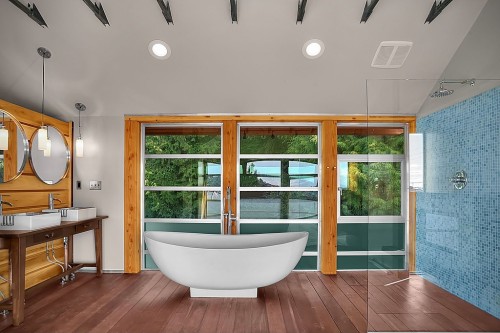 Minimally finished woods and three large window panes set the tone for a simplified bath time approach.
Skyline view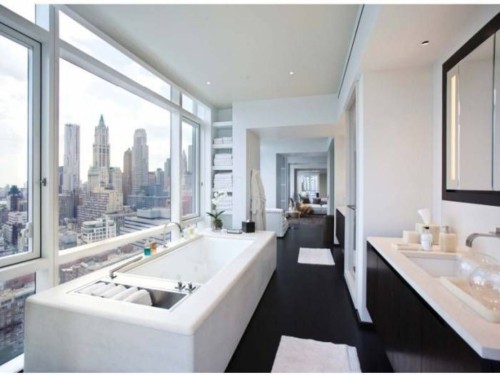 Designed to offer the quintessential spa experience, this bathtub offers stunning views of downtown Manhattan and all three bridges.
Ready, set, glow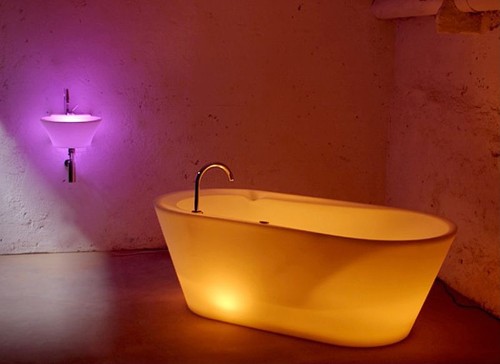 No need to bathe by candle light with a tub that glows on its own. An in-set LEDs creates for a funky bathing experience.
Melt into the floor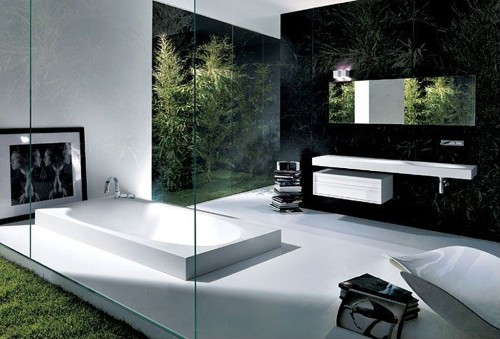 Bold enough to bathe outside? This all-glass bath is enclosed, but the green surroundings makes it feel as if its set deep in a forest.
Tropical teak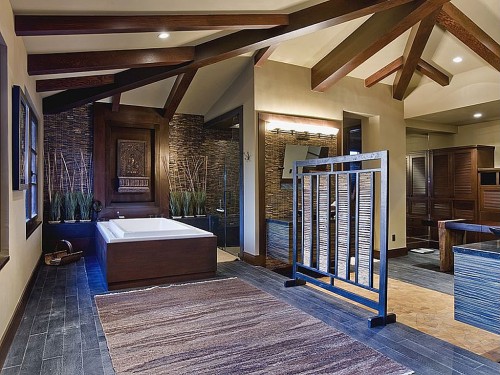 Encased in teak, this exotic tub is discreetly partitioned off from the main bathroom area creating an intimate bathing space.
Ultimate luxury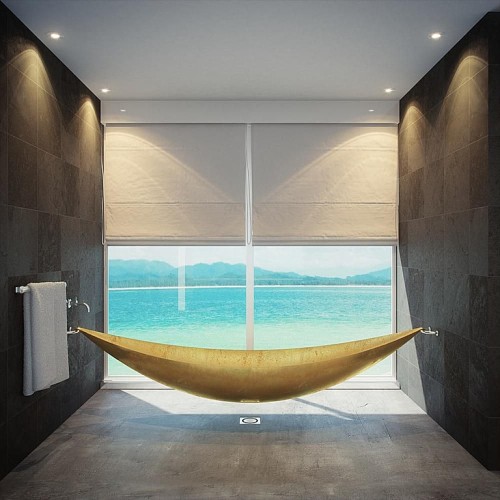 What's romantic, reminiscent of sculpture and shimmers-all-over? A lavish golden hammock tub that seems to float in mid-air.
See more contemporary bathtubs on Zillow Digs!
Related: